The 1st Regional Training Program in Toponymy including Marine Toponymy
NAMRIA made another worthwhile contribution to the United Nations Global Geospatial Information Management (UN-GGIM) as it organized the First Regional Training Program in Toponymy including Marine Toponymy, which was held at the Dusit Thani Manila Hotel, Makati City on 19 to 24 March 2018.
Pict 1. NAMRIA Administrator and UNGEGN-ASE Division Chairperson for the Philippines (2014-2018), Usec. Peter N. Tiangco delivers his opening remarks
The training program was conducted to support capacity building for members of the United Nations Group of Experts on Geographical Names for Asia South East (UNGEGN-ASE) Division. This was done in collaboration with the United Nations Department of Economic and Social Affairs (UNDESA), the United Nations Statistics Division (UNSD), and NAMRIA. The program also aimed to enhance the skills of Division member countries on standardization and practices in toponymy (study of place names, their origins, meanings, use, and typology).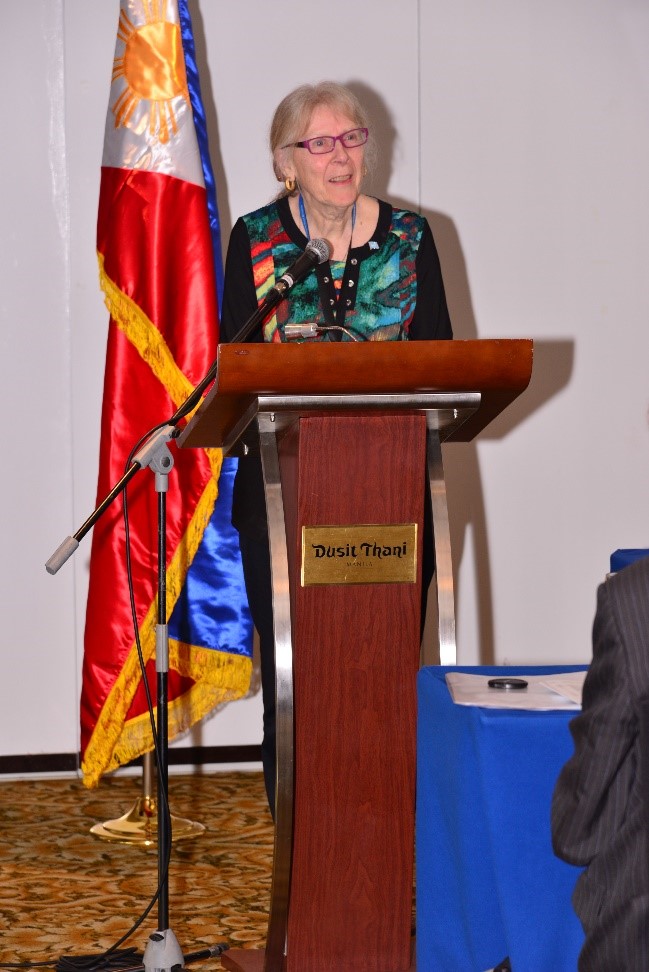 Pict 2. UNGEGN Honorary Chair Helen Kerfoot addresses the participants during the opening and introduction for the training program
The topics discussed during the training were the following: (1) principles and concepts of geographical naming; (2) geographical names data collection best practices; (3) toponymic database building; (4) the production of gazetters; (5) geographical names servers; and (6) cartographic applications with special focus on marine naming. Meanwhile, the international and local resource speakers were the following: Ms. Helen Kerfoot (Honorary Chairperson, UNGEGN), Mr. Ferjan Ormeling (Netherlands), Mr. Pier-Giorgio Zaccheddu (Germany), Ms. Sung Hyo Hyun (South Korea), Ms. Mia Lauder (Indonesia), Ms. Cecille Blake (UNDESA), Prof. Meliton Juanico (University of the Philippines), Ltsg. Dyanna G. Sinsuat (NAMRIA), and Engr. Mary Jane R. Montemor (NAMRIA).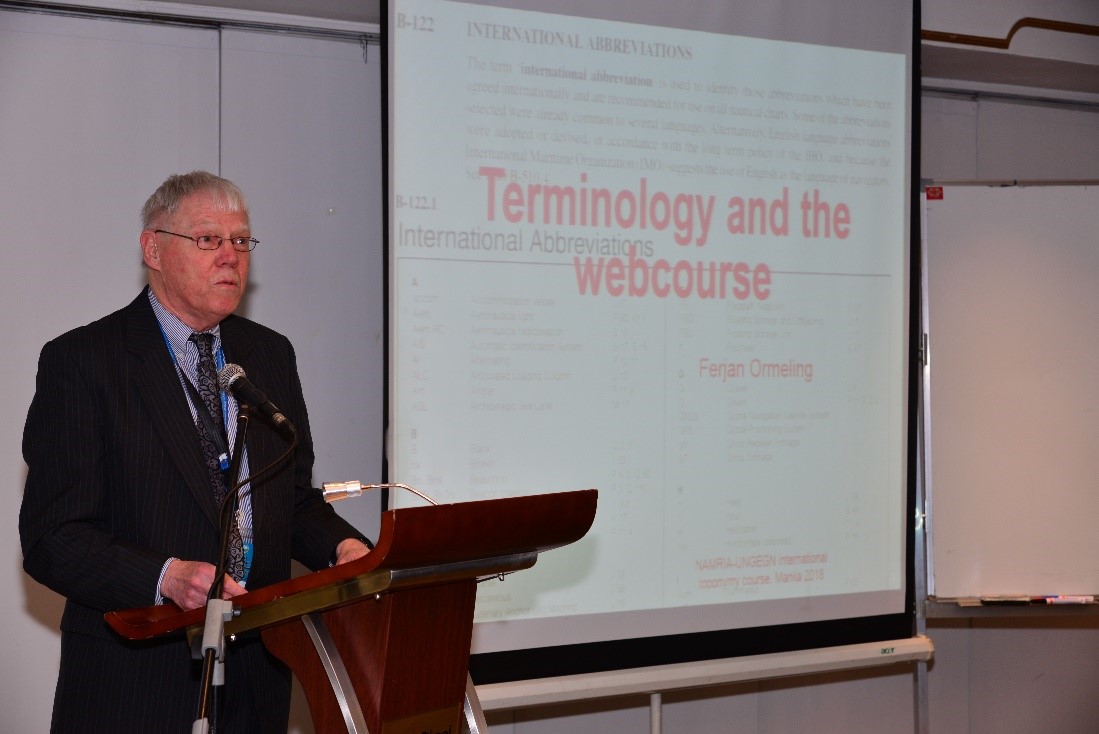 Pict 3. Prof. Dr. Ferjan Ormeling during his lecture
The six-day training was participated in by representatives from Indonesia, Sri Lanka, Vietnam, Cambodia, and the Philippines. Part of the course was a one-day fieldwork exercise on marine toponymy in the Municipality of Mabini, Batangas where the participants interviewed local residents regarding the place names used to identify marine resources and other geographical features in the area including their pronunciations. NAMRIA also arranged a fieldwork to determine the cultural background and origins of names of historical sites in the Municipality of Taal, Batangas.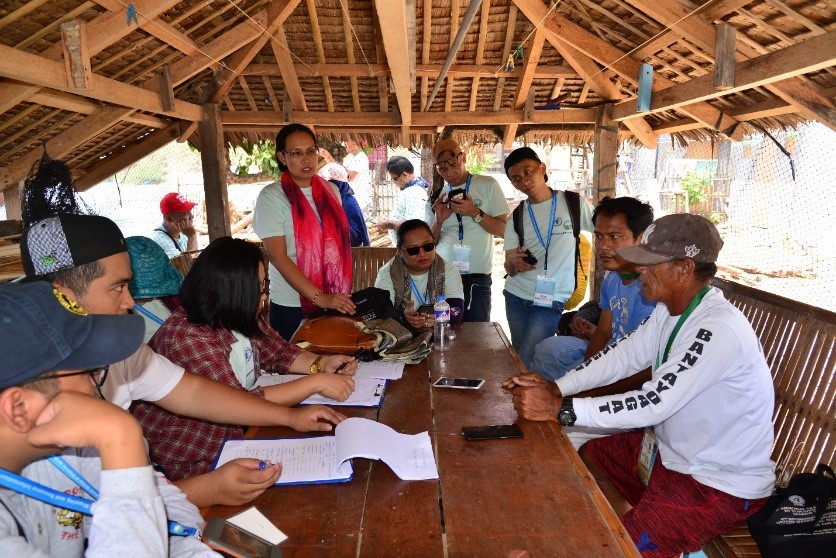 Pict 4. Scenes from the fieldwork: Participants conduct interviews with the local residents at Maricaban Island, Batangas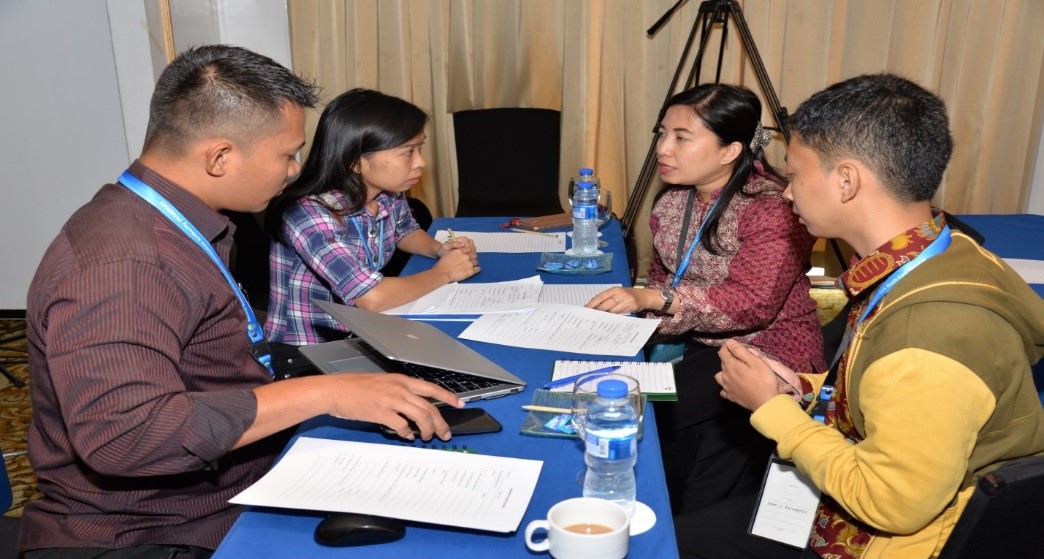 Pict 5. Participants discuss their field notes in preparation for their group presentation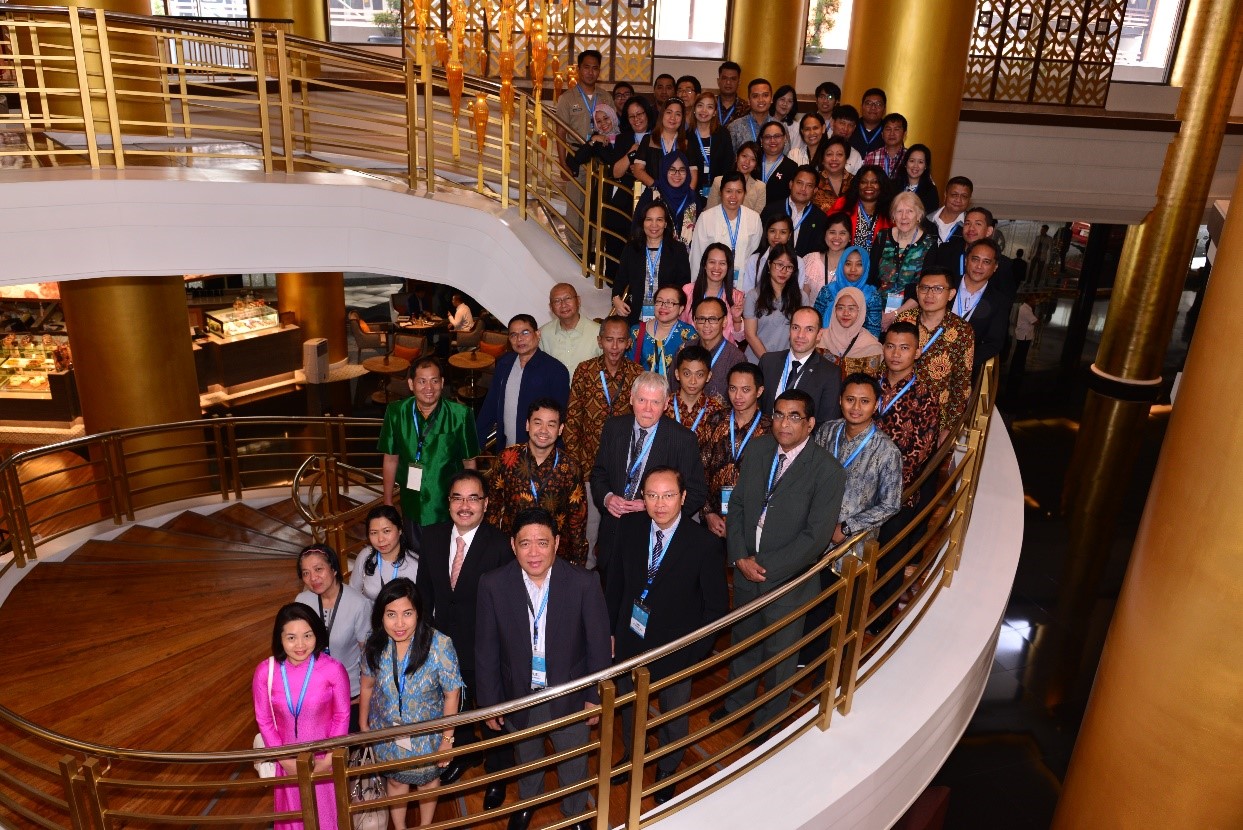 Pict 6. Training participants with UN and NAMRIA officials
Furthermore, the Sixth Divisional Meeting of the UNGEGN-ASE Division was conducted also at the Dusit Thani Manila Hotel on 26 March 2018. The Division-member country representatives presented their country reports and proceeded to the election of the country to next chair the UNGEGN-ASE Division. The delegates elected Indonesia as the new head of the division.
Source: NAMRIA